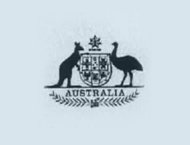 Dear Josette
JR Global Logistics provided services related to overseas voting to the Australian Electoral Commission for the 2004 federal election.
The AEC very much appreciates the manner in which you conducted the delivery and return of election material for the 2004 federal election. We were particularly impressed with your ability to supply one hundred Department of Foreign Affairs and Trade overseas posts with their ballot material and meet (and in man cases exceed) our tight delivery timeframes.
We were also pleased with your ability to overcome the difficulties associated with delivering into countries in the Middle East and South America.
Thank you to you and your staff for your efforts in managing the delivery of our time critical election material to and from overseas posts. We are extremely satisfied with the service provided by JR Global.
Your sincerely
Doug Orr
Assistant Commissioner Elections
February 2005